HAT as data guardian - BBC
PCR reports on $66m Chinese fund investment into scale-ups integrating with HATs
Engineering, Physical Science Research Council announces £11m of research projects
26 April 2018: HAT-enabled DROPS and PIVELT projects awarded
Sarah Gordon says it's time to take back control
We will make
anonymised data
more useful
January 2018: New regulatory laws mean our information will be shared while maintaining privacy. By Jon Crowcroft
The data guards fight back - MietSpiegel
Lords Select Committee on Artificial Intelligence talks HAT
Irene Ng writes in LS:N Global on the real battle with GDPR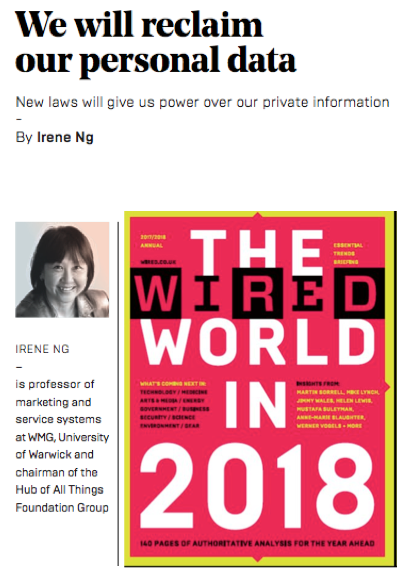 We will reclaim our personal data
January 2018: New laws will give us power over our private information. By Irene Ng
Anna Maria Tremonti, host of The Current on CBC Radio Toronto talks to Irene on the HAT
Research on Personal Data by Prof Glenn Parry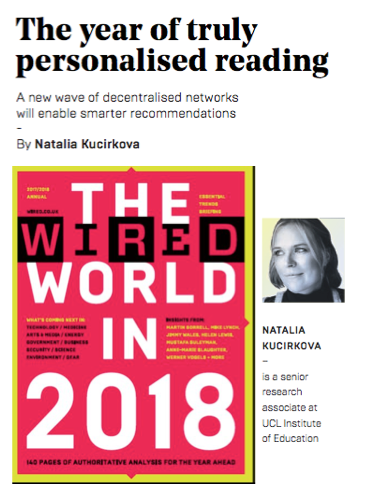 The year of truly
personalised reading
January 2018: A new wave of decentralised networks will enable smarter recommendations -
By Natalia Kucirkova
HAT data ownership model featured in the Royal Society, British Academy and TechUK report on Data ownership, rights and control
NS Tech reports on Chinese investment into HAT-enabled scale ups
Is data protection compatible with innovation and disruption?
HAT provocation of the Royal Society's report on data management and use
Australian Government report on Data Availability and Use mentions HAT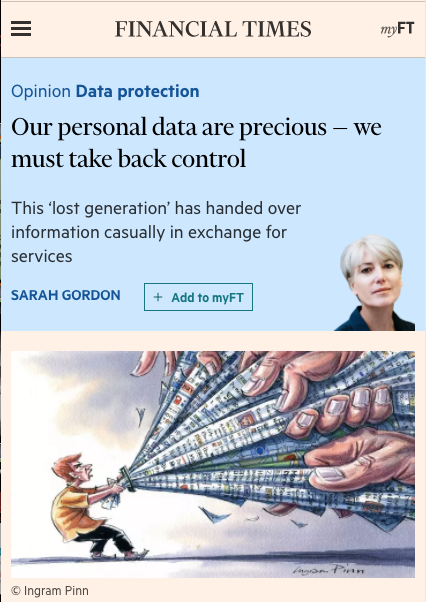 Getting Control of Your Data
Hub of All Things secures funding to develop consumer-controlled personal data exchange
HAT Data Exchange, the technology company behind the Hub of All Things personal data exchange ecosystem, has secured funding and expertise from Amadeus Capital Partners and Humayun Sheikh, exiting seed stage to promote the development of its privacy-preserving online infrastructure.
Creating new markets with the Hub-of-all-things
On this week's episode of The Innovation Engine podcast, we'll be talking about The Hub of All Things, aka HAT.